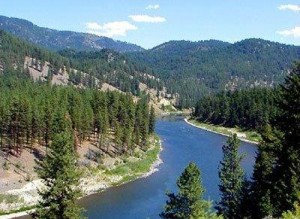 American Angler Magazine has recently published my latest article on the impacts of removing the Clark Fork Dam near Missoula. You can read it at my website under the link Free Lance writing. In researching the subject, I discovered the Clark Fork Coalition. Based in Missoula, it is a blue ribbon organization fostering environmental stewardship. The staff of professionals are committed to their mission and action oriented. I plan to write a sequel to the Milltown Dam removal article, focusing on current restoration initiatives underway and planed for the upper Clark for River – from Missoula to its head waters at Warm Springs.
Closer to home, in the Kittitas Valley of Eastern Washington, The Yakima River, my home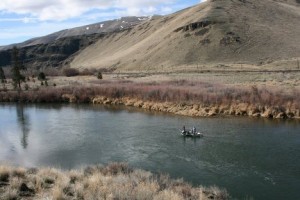 water, has several water quality restoration projects being coordinated and managed by the State Department of Ecology. We are planning an April meeting of key stakeholders including, state and local officials, landowners, farmers, and representatives from the yakima nation. Unlike other great western trout streams, the Yakima River needs an advocate organization to preserve and expand quality fishery and recreational opportunities for current and future generations. If you are interested in joining a mailing list to receive updates, please e-mail me direct at michael@troutdogs.com.